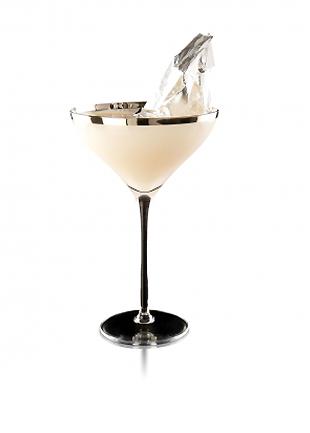 Ingredients:
1 qt. vanilla ice cream (1/2 gal. serves 8),
1/3 c. Amaretto Di Sarronno,
1/3 c. white Cream De Cacao,
Whipped cream,
Kalua (small amount).
Preparation:
Mix ice cream in blender until creamy and softened.
Slowly add liquor.
Pour into  glasses and top with whipped cream.
Pour a little Kalua on top.
Serve in Champagne Saucer.
Silver Clouds

,