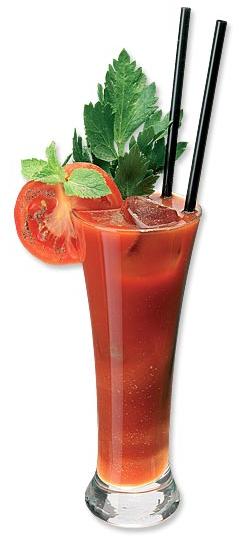 Ingredients:
1 (46 oz.) can tomato juice,
1.5 to 2 cups vodka,
2 tbsp. lemon juice,
1 tbsp. Worcestershire sauce,
1 tsp. prepared horseradish,
0.5 tsp. salt,
few drops bottled hot pepper sauce,
celery sticks.
Preparation:
Combine all ingredients in a large pitcher.
Cover, refrigerate several hours or  overnight.
Pour into salt-rimmed glasses.
Serve each with celery stick stirrer.
Bloody Mary

,