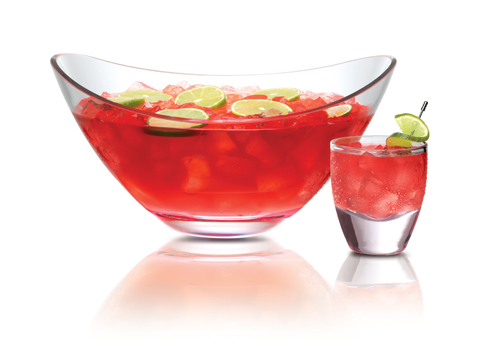 Ingredients:
6 cups cranberry juice cocktail,
2 cups freshly squeezed orange juice,
2 bottles champagne,
1 bottle Club Soda.
Preparation:
Combine all ingredients except champagne. Chill well.
Pour into punch bowl.
Add  champagne.
Tip:
Fill a small aluminum bowl 1/2 full with water. Place in freezer. Make a  "quickie" attractive piece of ice for your punch bowl. You can also freeze  fruits inside.
Champagne Punch

,