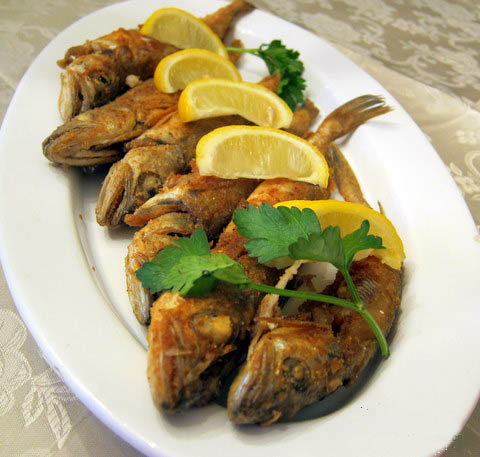 Ingredients:
1 kg cleaned hake,
oil,
milk,
flour,
salt,
cayenne pepper,
lemon,
parsley.
Preparation:
Cleaned hakes wash and dry. If the fish is too big cut it into small steaks.
In a large pot heat enough oil to fry. In deep dish pour the milk, and in other prepare flour.
Each fish, soak in milk and then in flour and fry until it's golden brown.
Arrange fried fish in a baking dish, place in hot oven and bake until soft.
Baked hakes sprinkle with salt and pepper.
Serve fish garnished with lemon wedges and parsley.
Roasted Hake

,