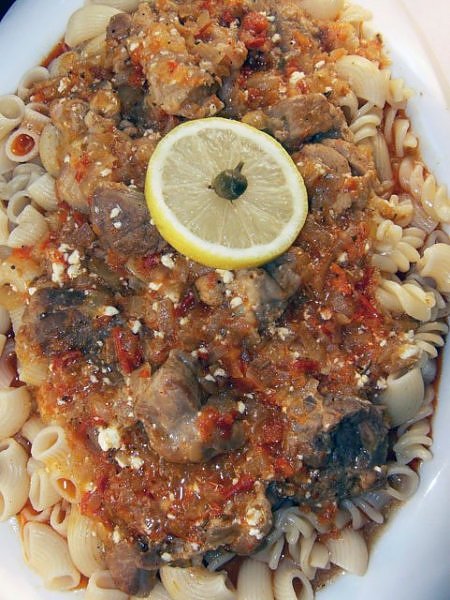 Ingredients:
600 g of pork cut into cubes,
salt and pepper to taste,
1 tablespoon of butter,
2 onions,
1 tablespoon of tomato concentrate,
1 tablespoon of flour,
3 tablespoone of mild cayenne pepper,
6 dcl of beer,
1 bay leaf,
1 teaspoon of chopped rosemary,
150 g of sour cream.
Preparation:
Season the meat and fry in butter. Add chopped onion and fry a little while. Then add the tomato concentrate, flour, cayenne pepper, salt, pepper, rosemary and beer. Cover it and simmer over low heat for about 40 minutes.
Remove the soft meat from the sauce and leave it in a warm place. Add a sour cream in a sauce with all other ingredients and stir, then return the meat and serve warm.
Pork Paprikash with Beer

,