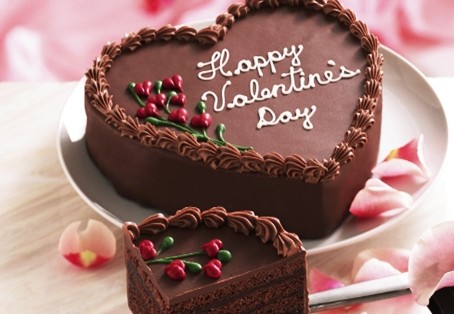 Crust ingredients:
8 eggs,
8 tablespoons sugar,
8 tablespoons flour,
1 tablespoon cocoa powder.
Fill ingredients:
10 egg yolks,
8 tablespoons of sugar,
250 g butter
dark chocolate for cooking.
Preparation:
Make a dough of the above ingredients for crust and bake it at 200°C in the heated oven.
Cut chilled crust  into three pieces.
Cook the fill by steaming egg yolks and sugar.
Add butter and melted chocolate in the chilled fill, arrange the crusts one by one and fill the cake.
Coat the entire cake with the rest of the fill and decorate it.
Note: You can freeze the remaining egg whites and use later.
This is great sweet cake for the occasion such as Valentine's day.
Chocolate Kiss Cake

,