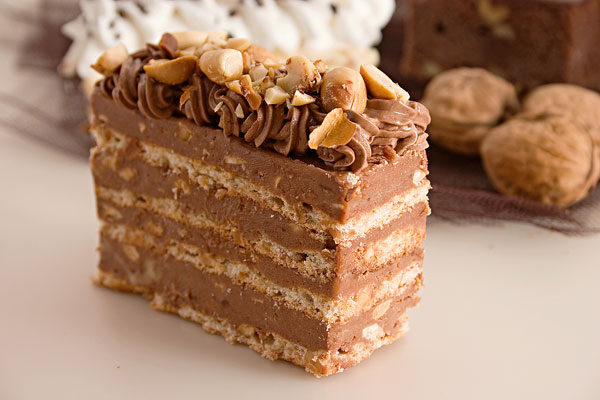 (For more than 10 servings)
Ingredients:
15 eggs,
450g crystal sugar + 15 tablespoons sugar,
2 margarine or butter,
600g baked, not salty peanuts,
100g milk chocolate,
100g white chocolate,
3 Snickers chocolates.
Preparation of crust:
5 egg whites whisk with 150g sugar, add 200g (crushed rolling pin) cooked, no salt peanuts.
Dry at 150 ° C for 40 min.
Bake three such crust.
Preparation of crust:
15 eggs whisk with 15 tablespoons of sugar.
Cook on steam, add 100 g of milk chocolate.
When the custard cool, add 2 beaten butter, 100g chopped white chocolate milk and 3 Snickers chocolates (also chopped).
Liquor bark filling. Top or whipped cream frosting, chocolate.
Preparation time: more than 2 hours.
Snickers Cake

,