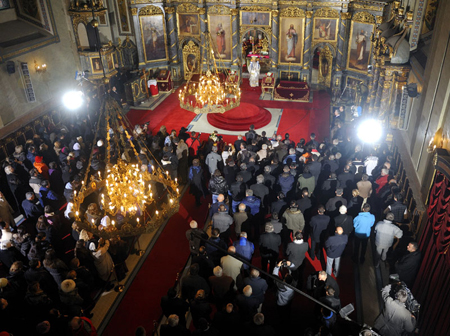 Christmas is a family holiday. Orthodox Christians who follow the Julian calendar, celebrate the birth of Christ 7th January. This is serbian three-day holiday.
Orthodox Christians who follow the Julian Calendar celebrate Christmas or the birth of Jesus Christ.
President Boris Tadic attended the liturgy in the monastery of Decani, at the invitation of Raska-Prizren Bishop Theodosius.
Most joyous Christian holiday, Christmas is celebrated in the world and the region. Serbian Patriarch Irenaeus served the holly Christmas liturgy at the Cathedral Church in Belgrade. With the religious rites and communion service at the end of two hours of Christmas epistle of the Serbian Orthodox Church was read by the head of the Orthodox Cathedral Petar Lukic. Liturgy in the Cathedral was attended by Deputy Prime Minister Ivica Dacic, Minister of Religion and Diaspora Srdjan Sreckovic, State Secretary in the Ministry of Justice Slobodan Homen, leader of the Serbian Progressive Party, Tomislav Nikolic, Crown Prince Aleksandar Karadjordjevic and his wife Katherine, Archbishop of Belgrade Stanislav Hocevar and many believers.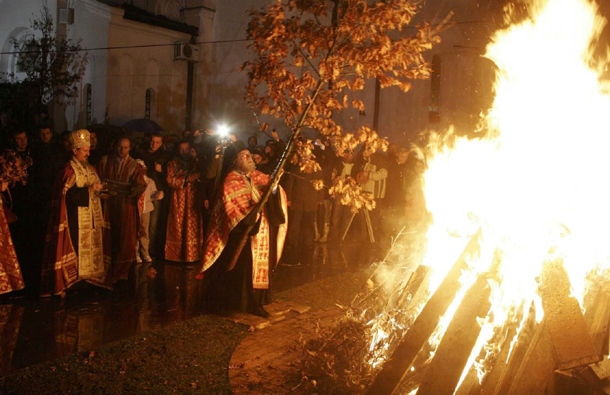 In the Christmas letter, Patriarch reiterates that peace of mind is clouded with fear and concern for events in the world, especially the tragic events in Kosovo and Metohija. Patriarch Irenaeus told to Serbs in Kosovo and Metohija to persevere and stay in their homes. Patriarch urges believers to preserve the sanctity of marriage, to care and look after their children, and especially of their religious and moral education. In the Orthodox churches throughout Serbia were served Christmas liturgy last night and burned the Badnjak tree (similar to a Yule log in western church tradition) . In an identical manner in houses all over Serbia was celebrated Christmas Eve and announced the merriest Christian holidays – Christmas.
Christmas Celebration in Serbia 2012

,