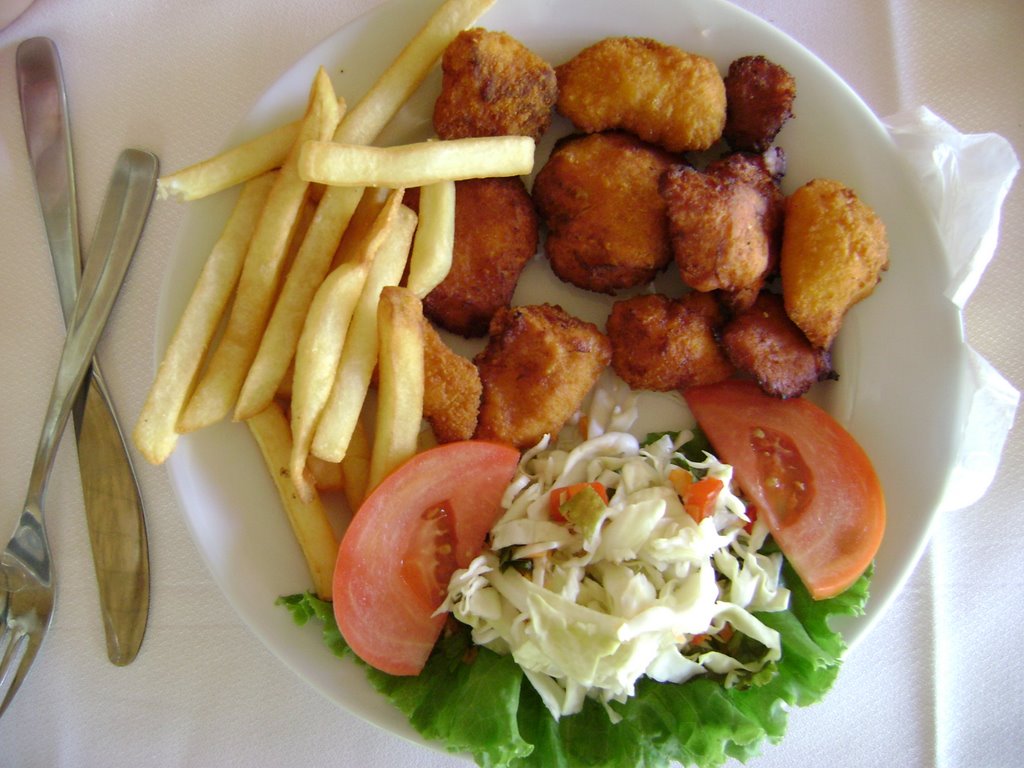 Ingredients:
White bread (100 g),
milk,
butter (80 g),
pepper,
salt,
flour,
sour cream (3 tablespoons),
chicken breast (3 pcs.),
oil.
Preparation:
Chicken breast bake, chill and cut.
Bread without crust filled with milk, drain well and mix with meat.
Mix well, add salt and pepper to taste, Sour cream and stir.
Add the butter scrambled.
From the obtained mass create Croquettes, soak them in flour and ruddy bake in the hot oil.
Serve warm.
Chicken Croquettes

,