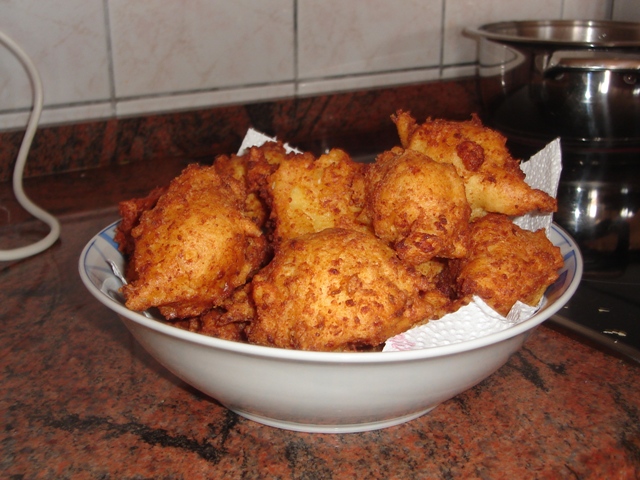 Ingredients:
4 eggs,
1 cup of sour cream (2 dl),
250g flour,
1 sachet of baking powder (12g),
salt,
1 / 4 l oil.
Preparation:
Preparation and cooking of these fried dough without yeast takes about 20 minutes.
It is served with white Serbian cream cheese or jam, with sour milk, regular milk or tea.
In mixing bowl break the eggs, mix them, add cream, mix on and gradually pour the flour with baking powder and salt. Continuing rile mixer or wire until the dough is completely equal. Leave it for about ten minutes to settle the interference.
During this time in less pan heat oil. Spoon drop the dough in the pan and bake in a moderate temperature. When fried dough become flush with all sides, remove them and dispose of a small strainer into a bowl.
Drop new dough and bake until the dough to spend. Serve warm.
See how to make "uštipci":
[youtube zdC_t4s_oXg]
Fried Dough (Uštipci)

,